As our building is a bit of a maze, we thought it would be useful to tell you how to find the flat. There are two exciting ways to get here, but this is the easiest to follow.
First, go to Øvre Storgate 1B. You can find it with Google Maps. Press buzzer 4A. Wait for the nice people to let you in.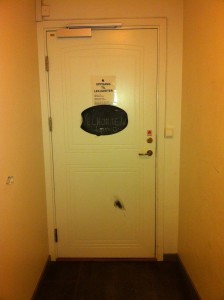 You find yourself in a hallway. There is a welcoming door here. Go through the door and turn right.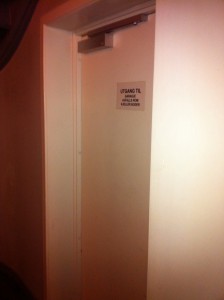 There's a door on the right to the garage. Go through it and turn left.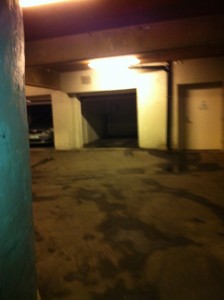 Cross the garage. There's a raised area at the back with a door on the left.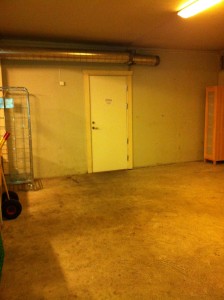 Go through the door which leads to the bottom of the back stairwell. The complicated bit is now over!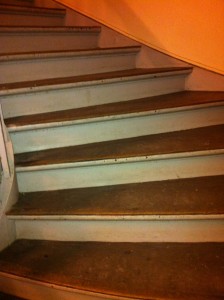 Climb up 2 flights of stairs.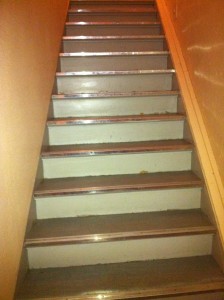 Oh no! Another flight of stairs. Nearly there though.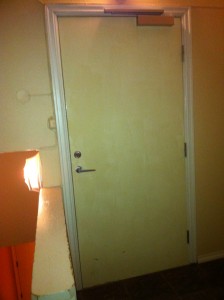 Woo, you made it! Go through this door 😀
If you're feeling adventurous, you can try to find the other way on your own. Hint: it starts with the front stairwell. There are bad instructions on the welcoming door!
---